Experience Total Seclusion With Wooden Shutters in Farnham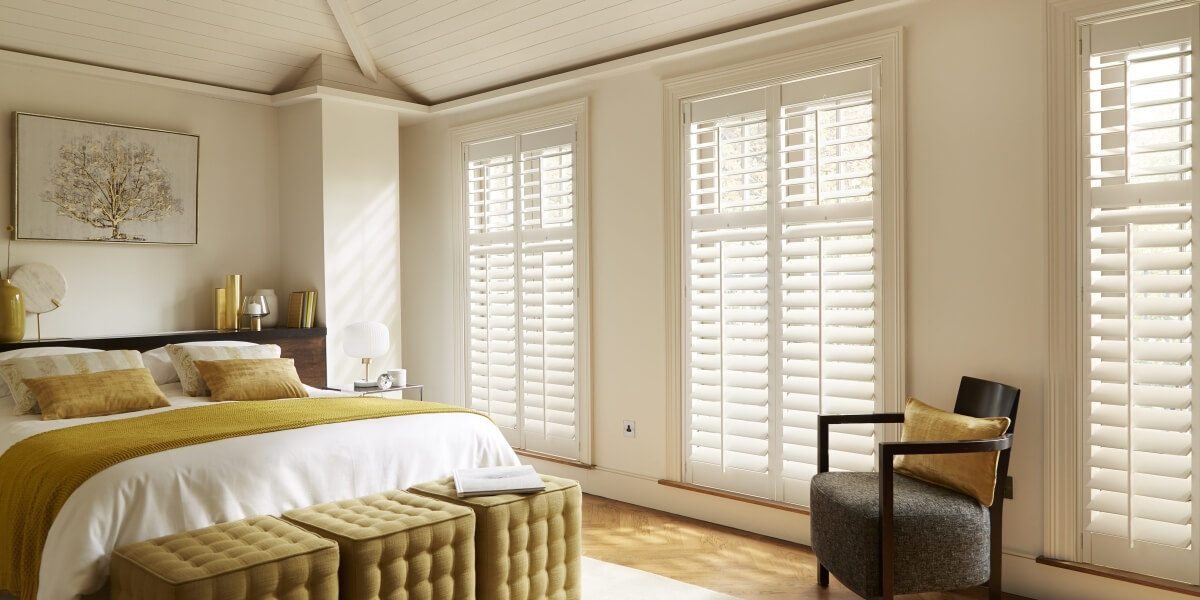 Enter your own completely light-controlled environment with wooden shutters in Farnham. Beaumont Shutters is determined to provide your home with the utmost comfort, warmth, style, and of course, privacy. With beautifully crafted, low maintenance, eco-friendly wooden shutters, you are free to experience total seclusion and escape from the world beyond your window.
Beaumont Shutters has a genuine understanding of the difference that high-quality wood can make to a home. With an impressive history of fitting 100's of shutters, Beaumont is proud to be the most reliable, trustworthy, and dedicated team to seamlessly install wooden shutters in Farnham.
It's your home, your shutters, your way –  experience the most bespoke installation and fitting service with the professional team at Beaumont Shutters & Blinds today.
Discover a few key reasons why Beaumont Shutters is the perfect solution to any room within your home interior:
Eco-Friendly Solution
Beaumont Shutters are proud to be big advocates on improving the planet with an eco-friendly selection of materials. The wooden shutter selection consists of FSC certified materials, where each shutter has been created by a mix of indigenous and exotic wood species from protected forests. Plus, wooden shutters are well known for their great insulation properties as they can help keep down heat loss throughout your home, which will allow you to save huge on energy bills.
Unrivalled Shutter Selection
Crafted beautifully, extremely tough and durable, you are certainly spoiled for choice here at Beaumont Shutters. The passionate family-run business is pleased to offer you a variety of high-quality wooden shutters in Farnham. The following are different certified, eco-friendly woods that the Beaumont team is proud to work with and install in your home:
Craftwood MDF
Hollywood
Boston Premium
Boston
Phoenix
Georgia
Carolina
Experience a whole new level of privacy, comfort, and light control in your home interior with wooden shutters in Farnham. Connect with Beaumont Shutters & Blinds and book your free consultation today!