Shutter Design & Ordering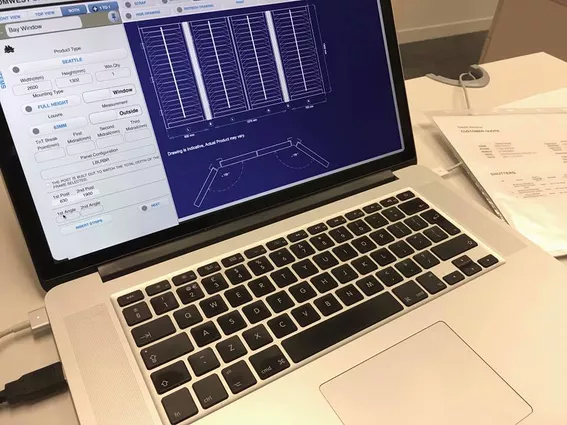 Here at Beaumont Shutters we have taken every care in delivering the best of service, one of they ways we do this is in our design and ordering system we use. It allows us to clearly see exactly how are customers shutters will look, it also make sure when we design our shutters that they are kept to the correct specifications that the factory require.
But that's not all it's also directly linked to our supplier and we can simply up load straight into production, and once there we are sent detailed drawings so allowing us to double check everything before production. The whole procedure has been perfected to insure the best of quality and outcome.
Since we started our range of WoodenShutters have been brought together this way and has been a proven success.