Protecting Your Home: The Benefits Of Aluminium Security Shutters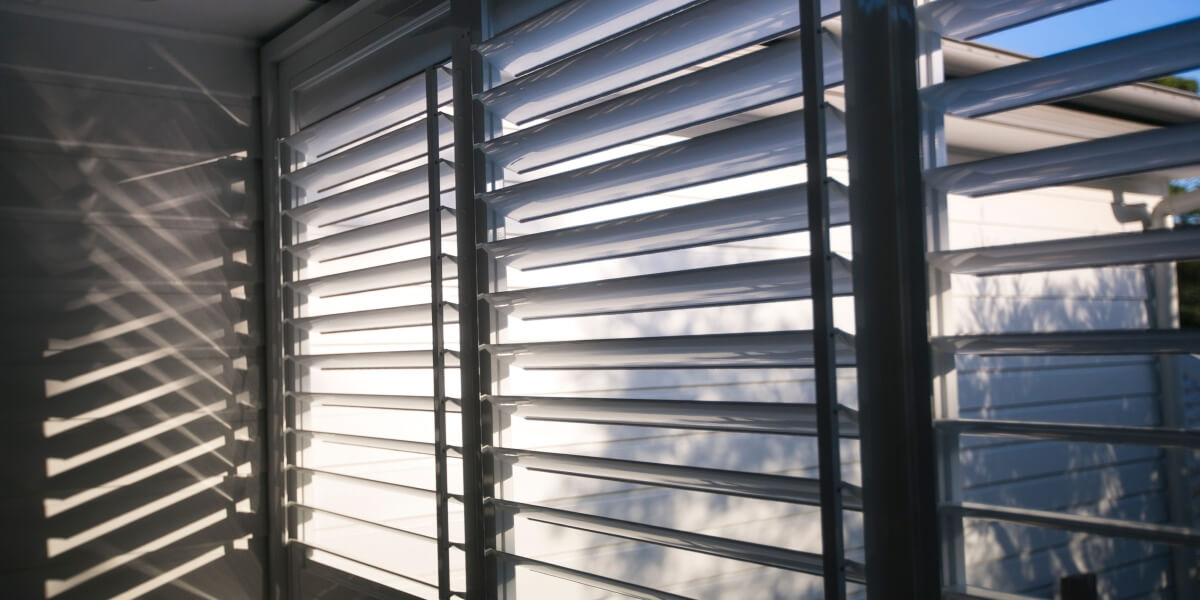 We supply security shutters in Guildford, Farnham, Farnborough, and Camberley areas. Learn how to better protect your home today. 
You can never be too safe, especially when it comes to your home. Learning the many different ways in which you can protect yourself will help decrease your chances of being a target for unwanted burglaries. Fortunately, here at Beaumont Shutters & Blinds, we offer a strong range of shutter materials that offer a variety of benefits – in particular, our EARTH® aluminium security plantation shutters.
Whether you're looking for security shutters in Guildford, Farnborough or the surrounding areas, we have the perfect solution for you. Discover how our security plantation shutters can benefit you and your home.
Intelligent & Secure Design Features
Did you know that in the UK, 25% of incidents see thieves enter via a window? And according to the burglary Britain report done by Nest Labs, amongst just 5% of those window entries, burglars will smash through the glass. With aluminium security plantation shutters, you are more likely to deter burglars. Security shutters are specifically designed to protect the vulnerable areas of your home – for example, patio doors or outdoor windows.
Protect yourself against these alarming statistics and consider which areas of your home are the most vulnerable and require maximum protection. Our security shutters provide comprehensive protection against burglary through intelligent design features, so if you'd like to learn more about our advanced shutter materials contact us today.
Additional Benefits
From 6 gorgeous paint colours and a wide range of louvre sizes to maximum resistance against rain or sunshine, our security shutters fulfil all your indoor and outdoor window needs. Explore a range of colours that suit your style best, and enjoy reduced heating costs, as our aluminium shutters provide unbelievable coverage.   
Our shutters are manufactured entirely from aluminium and can be fitted to almost any window or door with the louvres being fully adjustable. Get in touch with our friendly team today to learn how we can help protect your home.